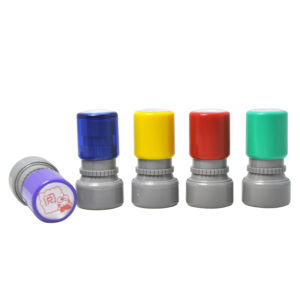 Teachers Stamps
Dimensions:
24mm x 24mm
Round Stamp

Dial A Stamps' range of teacher stamps are an ideal choice for any teaching professional, with custom teacher stamps available that enable you to design a stamp that meets all your needs. Whether you need a custom logo stamp with your school's information, pre-inked stamps for marking, or a personalised teacher stamp with your contact details, we make it easy to design a stamp online using our convenient design a stamp template. Enquire today to find out our custom stamp price for the teacher stamps you need.
Design Your Stamp
Customize options loading. Please Wait....
Preview
Please note that preview shows pixelated image while we will be using original size image you have uploaded. We will contact you if there is any issue with image you provided.
Add a Custom Logo or Image
(Optional)
Note that you will need to provide high-res file formats such as jpg or png files
Size Chart
Not sure what stamp suits your needs?
Click here to see our sizing charts.
Customer Support
Let us know if you have any query regarding the preview or online order